How to Find Us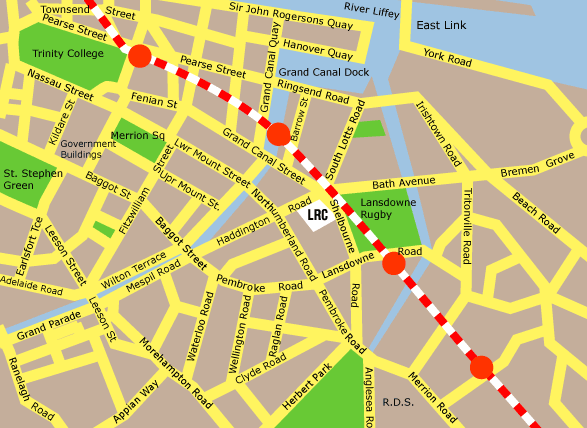 Address:?
The Labour Relations Commission, Tom Johnson House, Beggar's Bush, Haddington Road, Dublin 4, Ireland.

Light Rail:?
The nearest stops?are at Barrow Street and Lansdowne Road DART Stations (no more than 10 minutes walk to the Commission's offices).

Buses:?
The nearest bus stops are on Northumberland Road, served by the 5, 7, 7A, 8, 45, 46, and 84.?

Car Parking:?
A restricted number of spaces are available on a first-come-first-served basis. Spaces cannot be reserved. As the LRC is located in a residential area, priority is given to residents' cars.

Accommodation:?
The Dublin 4 area is well-served by B&B and hotel accommodation. The main local hotels are the:

The Mespil Hotel
The Mount Herbert Hotel
Schoolhouse Hotel
Jurys Ballsbridge
Berkeley Court ?