Missions and Functions of the Labour Relations Commission
"To promote the development and improvement of Irish industrial relations policies, procedures and practices through the provision of appropriate, timely and effective services to employers, trade unions and employees"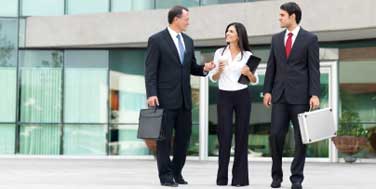 ?
The Commission carries out this mission by providing the following specific services:
an industrial relations Conciliation Service
industrial relations Advisory, Training and Research Services
a Rights Commissioner Service
a Workplace Mediation Service
assistance to Joint Labour Committees and Joint Industrial Councils in the exercise of their functions
The Commission undertakes other activities of a developmental nature relating to the improvement of industrial relations practices including:
the review and monitoring of developments in the area of industrial relations
the preparation, in consultation with the social partners, of codes of practice relevant to industrial relations
industrial relations research and publications
organisation of seminars/conferences on industrial relations/human resource management issues.
Legal Status
The Labour Relations Commission was established on 21 January, 1991 under section 24 of the Industrial Relations Act, 1990.